If you are looking for a new dentist for you and your family in Durham region we will be happy to assist you. You and your children will feel comfortable watching Netflix or other TV programs in our massage dental chairs during treatment. We will complete a thorough oral examination which includes a soft and hard tissue analysis, cancer screening and occlusal analysis.
If you require a treatment beyond cleaning, we will custom design a plan for you and explain it in detail. We will also provide all required information in writing, including treatment fees, so there are no surprises at the end.
Please request a consultation. We will be happy to assist you!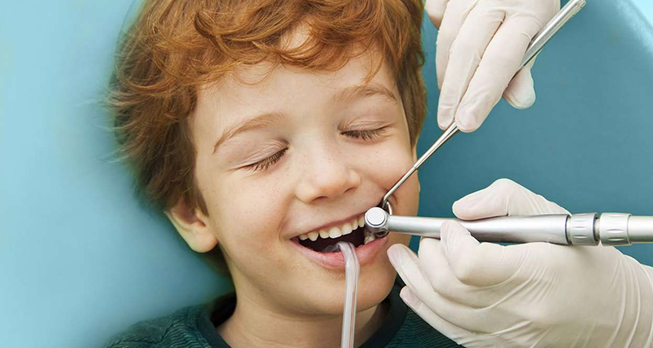 Please request a consultation. We will be happy to assist you!
Our team of professionals wants to make sure that your children have a broad, beautiful, healthy smile. Making sure that your children are healthy is so important and your children's oral health is a huge part of their overall health. To make your child's first visit enjoyable, take a free introductory tour of our office. On this special day, our touring junior visitors and their parents meet the team that have years of experience working with children. Our reassuring approach makes every visit comfortable, relaxing and fun! Introducing children to the world of dentistry in an enjoyable environment enhances a positive attitude towards dental health, creating an eager office and home care participant! A lifetime of good health begins with the first visit!
If you have forgotten how to eat a steak or raw fruits and vegetables, dental implants may be a solution for you. Our doctors have extensive experience in placing and restoring dental implants. Upon patient request, conscious sedation can be used during a procedure. It means that you will be asleep.
In our office we are implementing a Platelet Rich Fibrine (PRF) known as a growth factor. It is proven to decrease healing time and minimize discomfort after the procedure.
There are many advantages to dental implants, including:
Improved appearance.
Easier eating.
Improved speech.
Improved self-esteem.
Improved comfort.
Improved oral health.
Durability.
Convenience.
Dental implants look and feel like your own teeth.
Please request a consultation. We will be happy to assist you!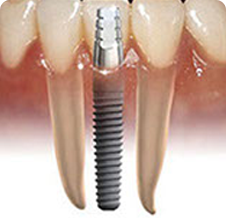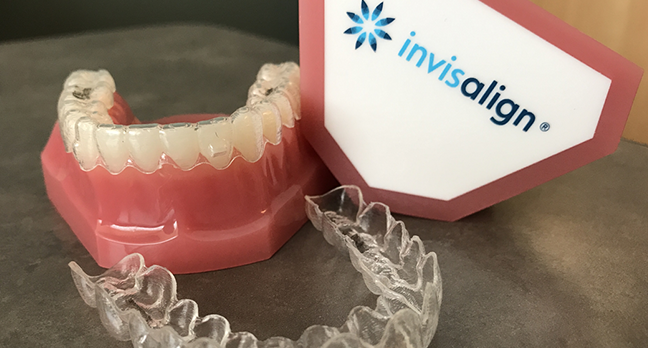 Please request a consultation. We will be happy to assist you!
takes a modern approach to straightening teeth with clear braces. Invisalign® uses a custom-made series of aligners created for you and only you. These aligner trays are made of smooth, comfortable and virtually invisible plastic that you wear over your teeth. Wearing the aligners will gradually and gently shift your teeth into place, based on the exact movements your dentist or orthodontist plans out for you. There are no metal brackets to attach and no wires to tighten. You just pop in a new set of aligners approximately every two weeks, until your treatment is complete. You'll achieve a great smile with little interference in your daily life. The best part about the whole process is that most people won't even know you're straightening your teeth. This is a perfect solution for adults and teens that prefer clear braces over metal braces


A modern dentist is an artist who can make tooth-coloured fillings that match your teeth perfectly. Dr. Seagal is proud to announce that she and her team are using ONLY organic tooth- coloured filling in the office. She is committed to not using any metallic and other non-organic materials.

Please request a consultation. We will be happy to assist you!
Please request a consultation. We will be happy to assist you!
Restore your smile to its natural lustre! Our whitening technique has been proven to whiten teeth, and is safe and formulated to prevent sensitivity. Speak to one of our team members, or Dr. Seagal about our professional whitening system today!

Dental veneers are very tiny shells covering your teeth. They require very minimal preparation and modern technology allows us to make them as thin as 0.3mm.
Veneers can improve any of the following characteristics:
Colour of your teeth, making them whiter and younger looking Shape of your teeth. Ideally designed by digital software, veneers enhance natural beauty of your smile
Alignment and spacing, giving you straight teeth without braces (depending on teeth positions)
Size of your teeth. If your teeth look short due to breaking or tooth wear, or if you feel your teeth are too long, too wide or narrow, veneers can help.

Please request a consultation. We will be happy to assist you!
Please request a consultation. We will be happy to assist you!
What is Bonding? Bonding is a painless procedure used to restore damaged, discolored or misaligned teeth. Your dentist applies a plastic putty called Composite Resin to the surface of the tooth, shaping it to cover chips or other problems. The resin is then exposed to a bonding light until hardened. When it has been smoothed and polished, your teeth will look better and feel great!

Wisdom teeth are extracted for two general reasons: either the wisdom teeth have already become impacted, or the wisdom teeth could potentially become problematic if not extracted.
Potential problems caused by the presence of improperly grown-in wisdom teeth include infections caused by food particles easily trapped in the jaw area behind the wisdom teeth, where regular brushing and flossing is difficult and ineffective. Such infections may be frequent and cause considerable pain and medical danger. Another reason to have a wisdom tooth removed is if the tooth causes the tongue to brush up against it. In our office, a wisdom teeth extraction can be done under sedation.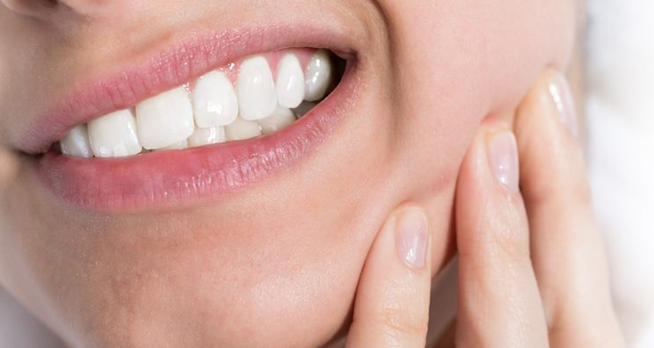 Please request a consultation. We will be happy to assist you!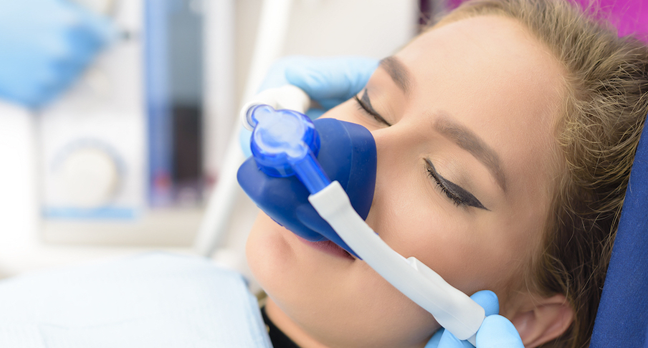 Please request a consultation. We will be happy to assist you!

sedation and
Nitrous Oxide
Does the thought of having your teeth cleaned make your entire body tense with fear? Would you rather endure the agony of a toothache than step foot in a dentist's office? You're not alone. A lot of people feel so uncomfortable about going to the dentist that they prefer not to have any treatment.
For people who avoid dentists, sedation dentistry may take away some of the anxiety. Sedation can be used for everything from invasive procedures to a simple tooth cleaning. How it is used depends on the severity of the fear.
We use two types of sedation at our office depending on level of comfort and dental fear severity.
What is Sedation Dentistry? Sedation dentistry uses medication to help patients relax during dental procedures. It's sometimes referred to as "sleep dentistry" although that's not entirely accurate. Patients are usually awake with the exception of those who are under general anesthesia. Sedation dentistry allows the patient to experience reduced levels of anxiety and fear during a dental procedure. With sedation dentistry, the patient will be in a deep state of relaxation and will feel as though the procedure only lasts a couple of minutes, when in fact it may last a couple of hours. The patient will be able to respond to verbal commands and will breathe on his or her own. Patients may have little to no memory of their experience, including the sounds and smells of the dental office. They will be relaxed, safe and comfortable.
There is no reason for concern if you require a root canal. Endodontics, also known as root canal therapy, refers to a filling of the root structure of your tooth. This is usually required as a result of trauma to the tooth or significant decay that involves the nerve or pulp of your tooth. During an endodontic procedure, the tooth is cleaned, filled and restored to its original shape and size. Generally, a crown is placed over the tooth to protect it from further problems. This crown will protect your tooth for years to come, and the endodontic treatment allows your tooth to survive. As with all treatment provided here, Dr. Seagal will ensure your complete comfort and understanding. A root canal is nothing to be worried about, it is however extremely important in the saving of your tooth!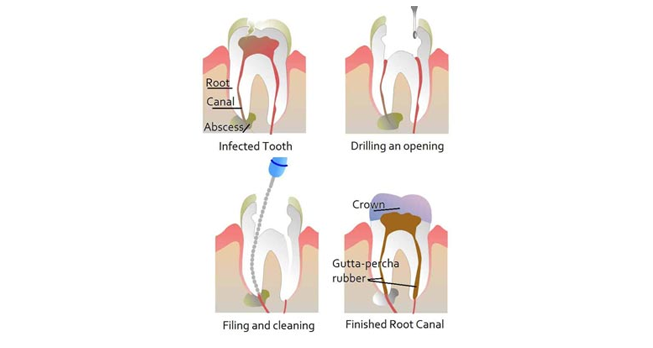 Please request a consultation. We will be happy to assist you!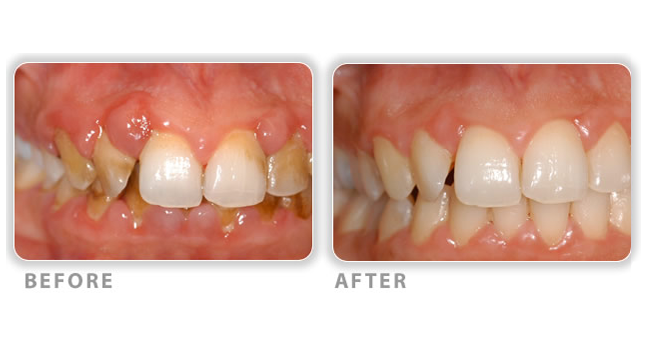 Please request a consultation. We will be happy to assist you!
How do I know if I have gum disease?
Symptoms of gum disease include: Bad breathe that won't go away, red or swollen gums, tender or bleeding gums, painful chewing, loose teeth, sensitive teeth, receding gums or longer appearing teeth.
One of our Doctors is a certified periodontist (gum disease specialist) who can help you with all your gum problems.
Dr. Seagal provides complete full and partial denture service including the fabrication of new custom fitted dentures offering high function and beautiful esthetics.
Denture repairs are available; in addition, loose dentures can be stabilized with dental implants eliminating worries that your denture may slip out of place. Ask Dr. Seagal for more details, and get ready to smile!

Please request a consultation. We will be happy to assist you!
Please request a consultation. We will be happy to assist you!
At our office, Dr. Seagal offers both crowns and bridges for a number of cosmetic and functional situations.
If you are missing some of your teeth, don't worry, Dr. Seagal can help you. Dr. Seagal knows that losing teeth can have an unwelcome impact socially and psychologically.
Crown and bridge procedures permanently replace missing and worn tooth structures. Dr. Seagal utilizes very strong, aesthetic dental materials to restore teeth to their natural function and beauty. This technology has evolved so that in certain cases, all-ceramic (porcelain) materials are used. These metal-free restorations are not only very strong, but life-like too. Sometimes crowns or bridges are constructed in conjunction with other cosmetic services, such as porcelain laminates, to create an entire new look. No special maintenance is necessary and the restorations generally last for many years.